Ron's 1958 Corvette Appears in Vette Magazine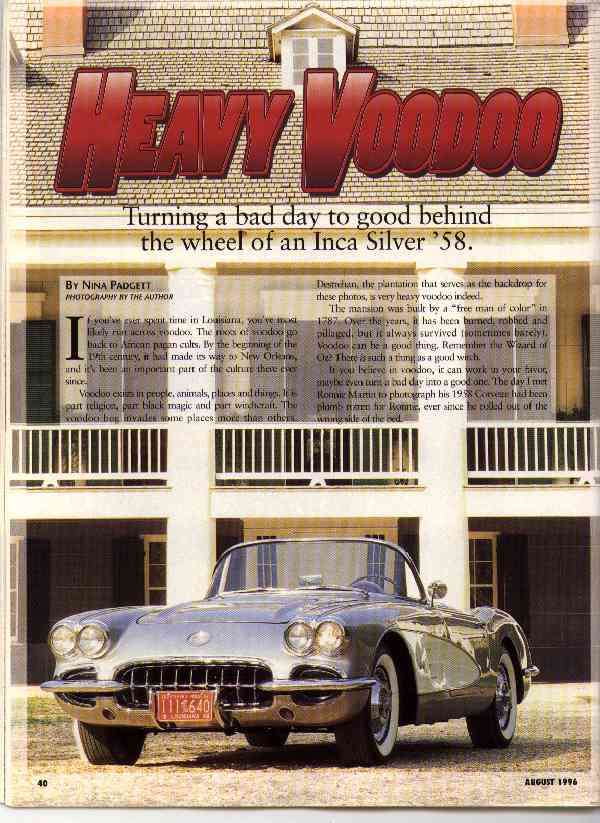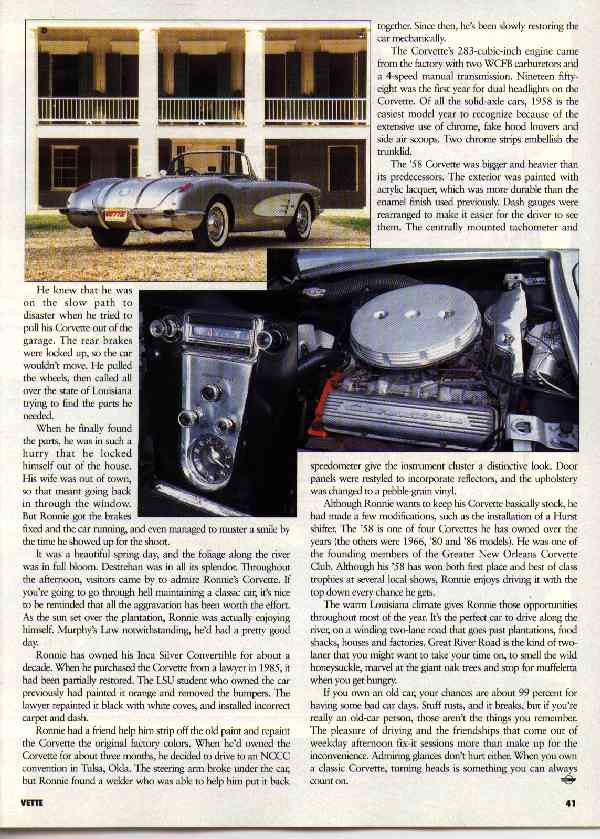 The Magazine article above was in the August 1996 issue of Vette Magazine. The shoot was done at Destrehan Plantation. The Plantation is an old Ante Bellum home that is located about 10 miles upriver, "the Mississippi River", from my home. The nice young lady, "Ms Nina Padgett", that wrote the article and took the photos, asked me to locate a place to do the shoot and I chose the Destrehan Plantation. Ms. Padgett also named the article, "Heavy Voodoo", due to all the things that happened the day I was to meet her for the photo shoot. Seems when I went to pull the Vette out of the garage to drive up to the plantation, The Brakes were locked up. I called all over to get a new Brake line that had clogged and when i finally found a suitable replacement, I went to pick it up with my everyday car. When I returned home, I had locked my self out of the house. My wife was out of town, so I had to break in to get the car out to meet the photographer. Needless to say I made it and the rest is History..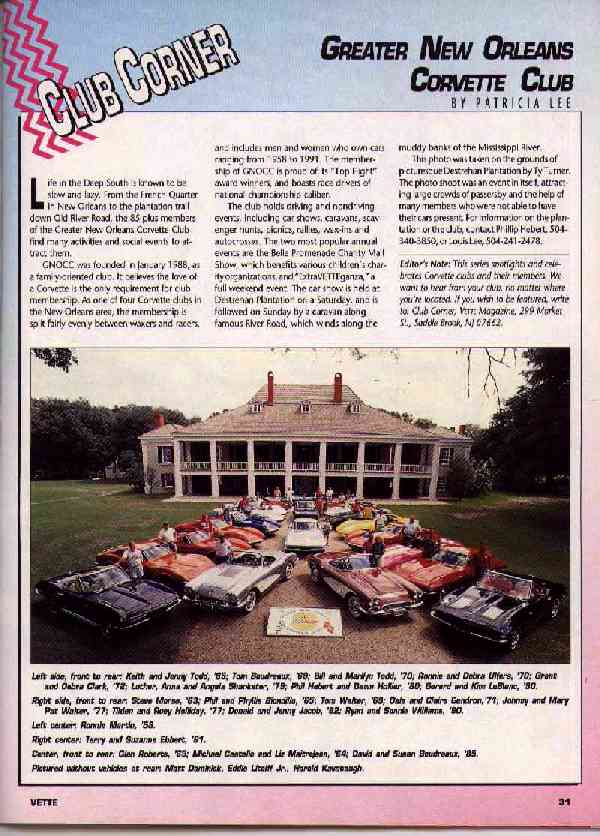 This is the first time My '58 was in Vette Magazine. This was a photo of our club members and their cars, also at Destrehan Plantation. Beleive me those Vettes look great in front of that Beautiful old house. The photo was taken by one of our club members, and the article was written by another member.

I wish the scans of the magazines were better, in fact they were before I shrunk them to fit on the webpage. I'll try to work on getting better scans and replace these.

disclaimer: These articles and photos are copyright of Vette Magazine.
Back to the previous page,Click Here!
Back to My Home Page,Click Here!