Some Of The Celebrities I met!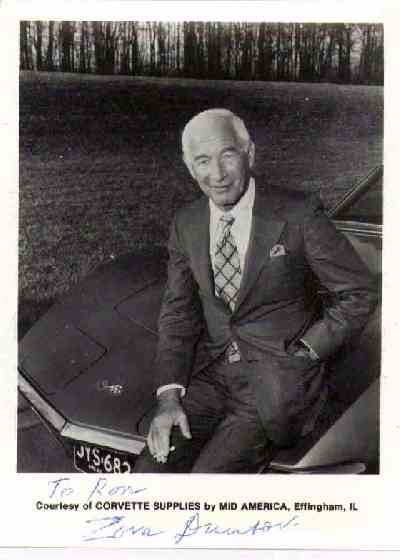 This is a photo of Zora Arkus Duntov, I met Mr. Duntov in 1986 at the Bloomington Gold Corvette certification event in Bloomington Il. Zora may not be the actual Father of the Corvette, But he the reason it is still around today. Were it not for Zora the Vette would have never made it past 1955. In the early years sales were slow and the Car was doomed. Duntov saved it by revamping the drive train and made it a real contender. There are numerous sites where info on him could be obtained. I just wanted to signify his celebrity status here.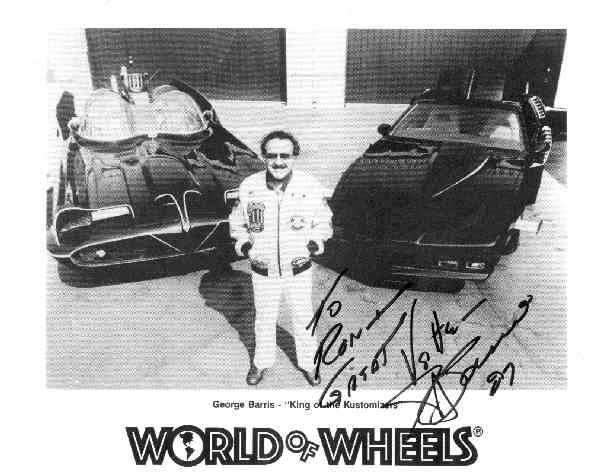 This is a photo of George Barris. I met Mr Barris at a World Of Wheels event here in New Orleans. I was helping my club out at the event for the numbers, and had entered my '86 in the club display. Mr. Barris saw it and fell in love with it. He had my club members track me down so he could meet me. Now I felt like the celebrity_:). Mr Barris is the designer and builder of numerous TV and Movie cars. Pictured in the promo shot he autographed for me, are the Batmobile and Knight Rider.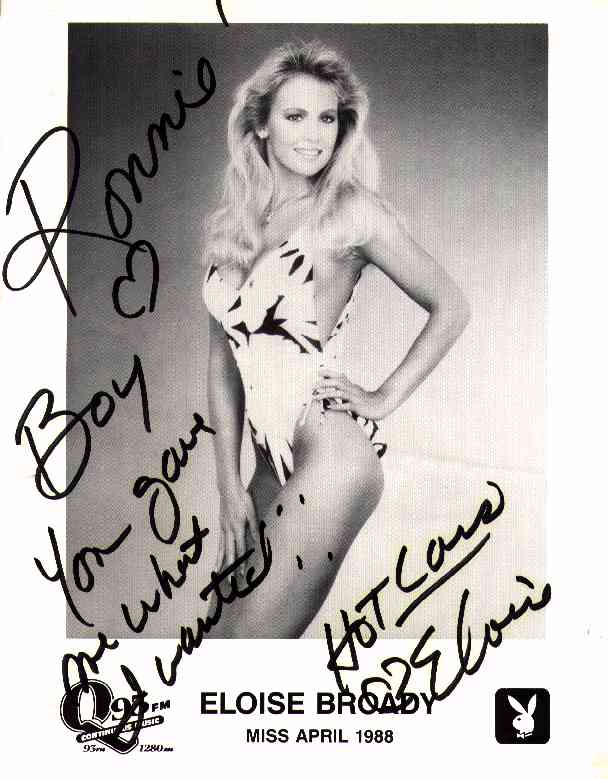 Here is Eloise Broady. Playboy's Miss April 1988. Not much explanation needed here. She was a very nice person and She really loved my old Vette.


Over the years of Vetting I have met several other national and local celebrities, unfortunately there are no personalized photos to put here.

Back to the previous page,Click Here!
Back to My Home Page,Click Here!