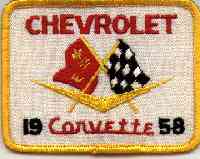 Corvette Ownership has it's Benefits!


Here are some Celebrities I met while Corvetting.Click here to see them.

My '58 has made it into a National Publication "Vette Magazine" twice.Click here to take a look.

I did Many Car Shows Both for competition and fun.Click Here to see one of them.

Back to My Home Page,Click Here!